Refill from €90

Free Inspection

Booking An Appointment Today
Book A Air Conditioning Refill
Air Conditioning refill From €90
in Dublin
The majority of manufacturers advise you to have the air conditioning unit in your vehicle serviced every two years. It's important to pay attention to this as failing to do so could mean:
It is estimated that over two-thirds of cars come with climate control units or air-con as standard now. They play a key role for drivers and must be serviced regularly to perform at their best. Here at Sweeney's Garage, we have over 20 years of experience and a team of expert mechanics behind us to make servicing your air-con in Dublin simple.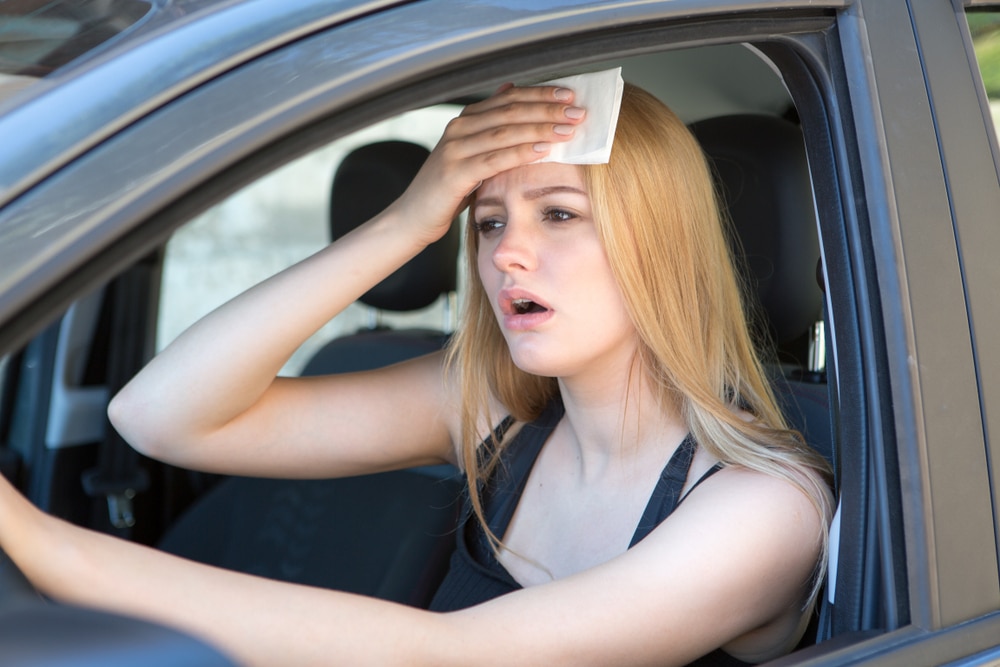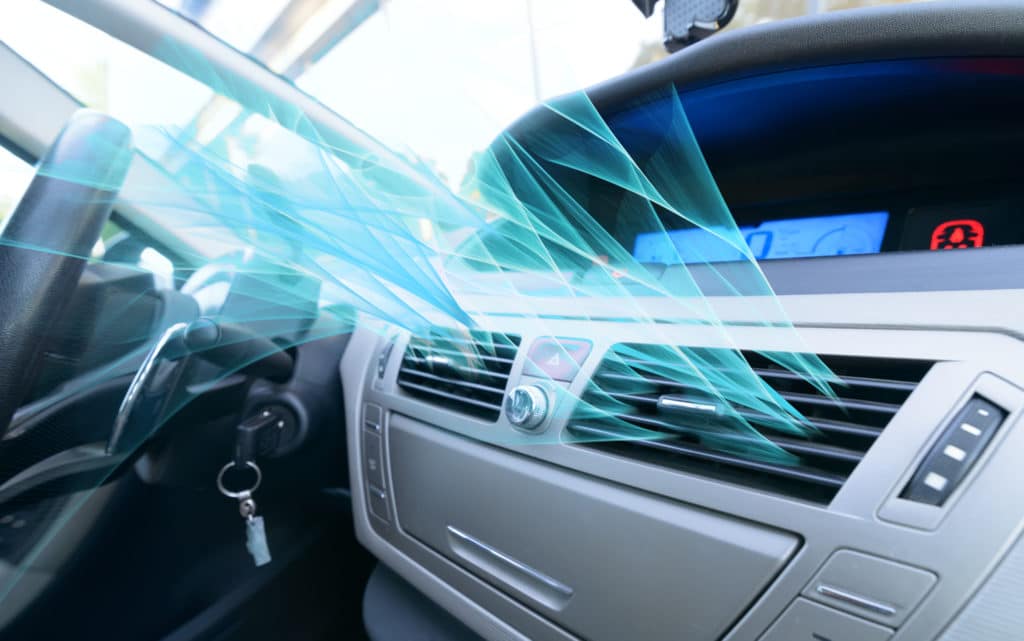 Car air conditioning units
Air-con systems should be used on hot days to cool the air inside your vehicle but also on cold days to heat or dry the air. Using your air-con all year-round is actually a great tip for its longevity. In addition, regular servicing is essential to keep it running efficiently. Regular air conditioning servicing will also protect the health of anyone who uses the vehicle – even if they are just passengers.
What benefits does air conditioning deliver?
When it is boiling hot outside, travelling in a cool car feels awesome. The same can be said when it's cold out and you can enjoy travelling in a warm vehicle. Studies have also shown that it can be safer to drive a car with a fully functioning air-con system. This is because driving a vehicle with an air-con unit that is working properly and at the right temperature usually helps you react quicker and concentrate better.

The filters in your car's air conditioning system also stop pollen or dust from getting in from the outside. This can help those who suffer from hay fever/dust allergies from feeling drowsy or sneezing a lot while driving. Of course, when winter comes, an air-con unit is perfect for quickly demisting windows. This means you not only spend less time waiting for windows to clear, but can also see out of them properly while driving.

Why not let the expert mechanics at Sweeney's Garage keep your air conditioning unit in top shape so you get the most from it?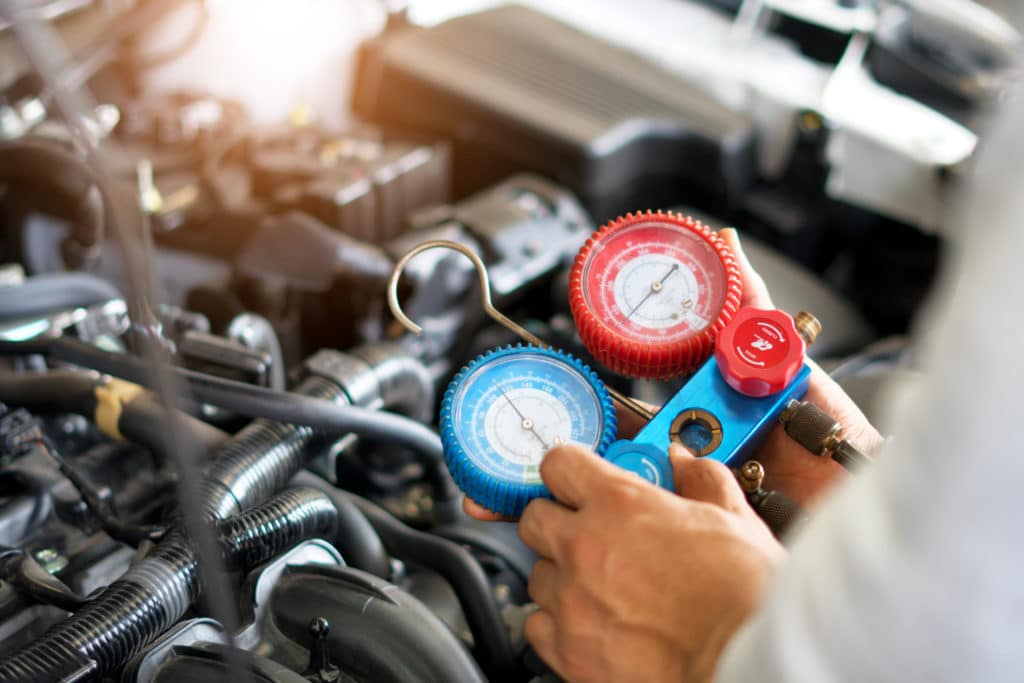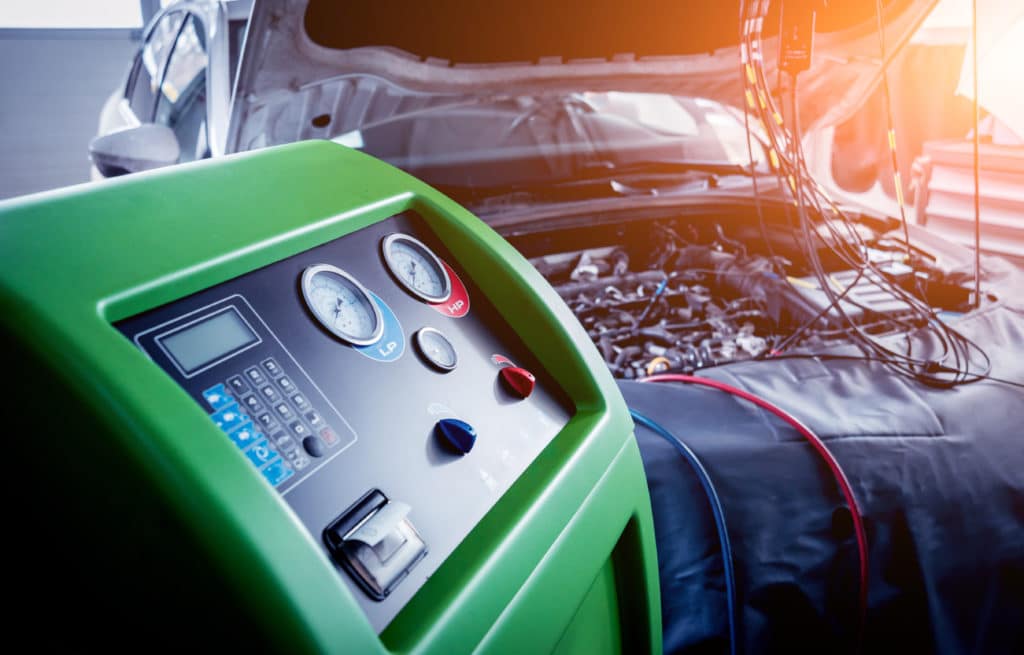 How often should you have your car's air-con serviced?
This naturally comes down to individual choice, but we would advise you:
If you keep on top of recommended maintenance times, it will help keep your air-con running better and for longer. A good additional tip is switching off the system a few minutes before coming to a halt but leaving the ventilator on. This will help to stop fungi or bacteria from clogging your unit up.
As one of the premier garages in Dublin, our team of expert mechanics can carry out air conditioning servicing on your vehicle. With over 20 years of experience in the industry, our skilled and professional staff know just how to keep your car's air-con in great shape. Get in touch via the contact form on our website or call into any of our 3 locations around Dublin (Ballyfermot, Tallaght and Dublin City Centre) for more details.