12 Month Warranty

Free Inspection

Booking An Appointment Today
Request An Accident Repair Inspection
Great value ACCIDENT repair
in Dublin
At Sweeney's Garage, we have over 20 years of experience in providing affordable accident repair in Dublin. We are experts in everything from minor repair jobs to medium ones and also offer a panel beating service. With modern facilities spread across the city (in Ballyfermot, Tallaght and Dublin City Centre), we can handle anything from dented bumpers to complete respray jobs.
Our team of experienced mechanics can work on all models and makes of cars/light commercial vehicles. This means we are the ideal one-stop-shop in Dublin for your auto repair needs. From dented bonnets to beaten up wings and scuffed alloys, we can handle it all. Our team of skilled mechanics can also give your vehicle's interior the once-over to repair ripped seat material or holes in the trim.
Bumper repair and body repairs in Dublin
In business since 2001, Sweeney's Garage is the premier name for auto bodywork jobs. Our supremely talented workforce will soon get your vehicle's bodywork looking as good as new again. Even if you think it looks like a lost cause, you can be sure our mechanics will inject new life into it. This extends not only to general bodywork repairs but also to bringing damaged bumpers back to showroom condition. As arguably the best auto repair shop in Dublin, our quest for perfection is what our customers love.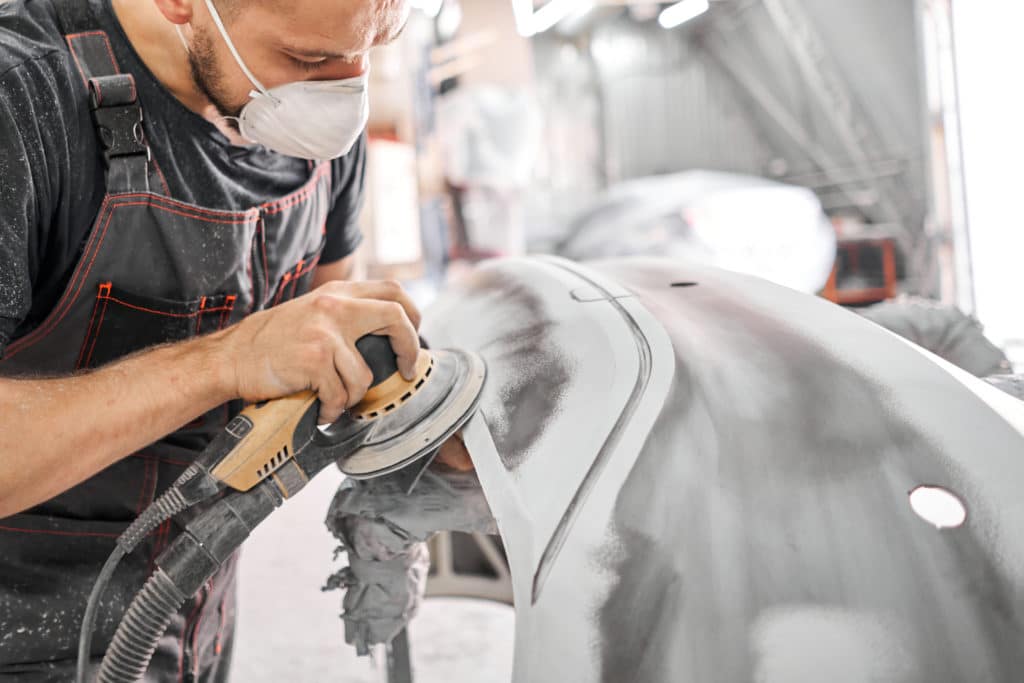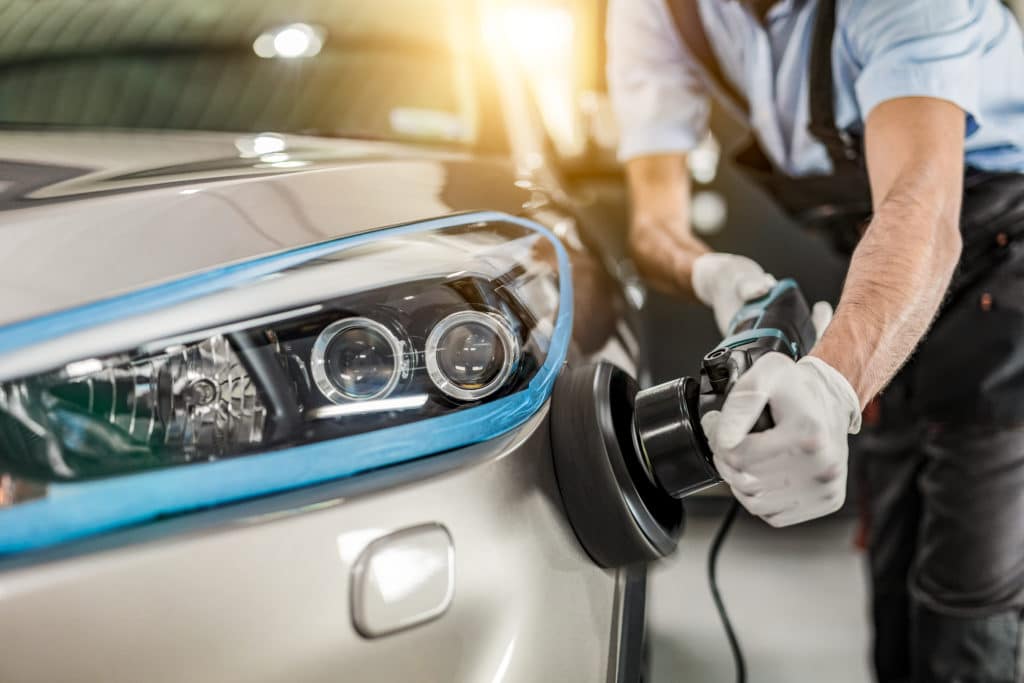 Scratch repair and crash damage
Crashes are an unfortunate part of driving, and at Sweeney's Garage, we see many car cash repair work each week. This means we have the experience to help get your damaged auto back to its best. In addition, we can also repair your car via an insurance claim. Another common nuisance for drivers is scratching their vehicle's exterior. These not only look ugly but also bring the car's value right down. If you notice scratches on your paintwork, let us take a look. Our team contains scratch repair experts who can remove the offending scratch with total precision.
Panel beating and dent repair
Are you looking for a Dublin-based garage that offers top-class panel beating services and dent repair work? If so, Sweeney's Garage is your best choice! Our services in these areas cover all kinds of vehicle, and our team use all their 20+ years of experience to deliver outstanding accident repair results. We take great pride in any kind of panel beating or dent repair work – however big or small. This means you can always be sure of getting your vehicle back looking in top shape when choosing Sweeney's.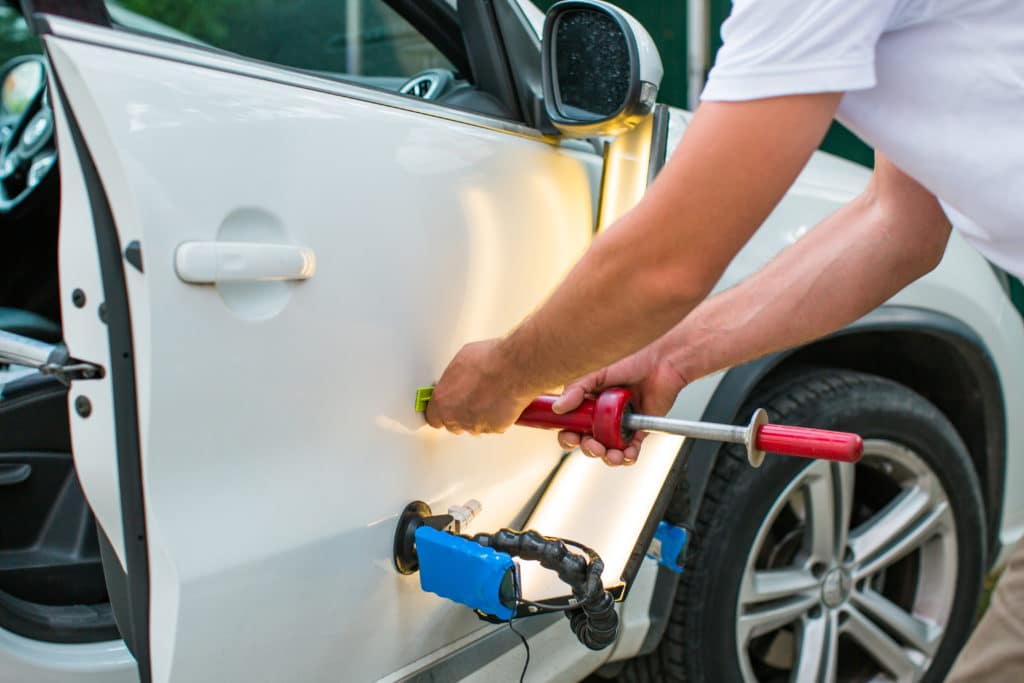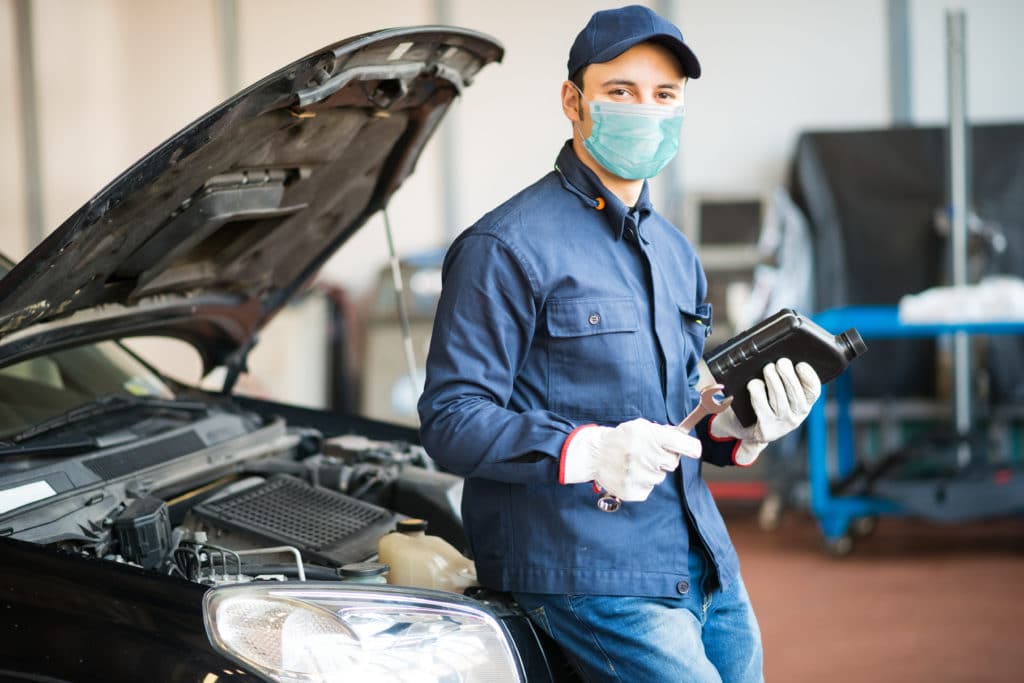 As noted above, we have garages in multiple locations around Dublin – from Ballyfermot to Tallaght and Dublin City Centre. All the staff employed at our garages are highly skilled and have lots of experience. We also offer free quotes on work, and we can complete most work in just one day! All this makes us the quickest and most convenient choice for auto repair work in the city.
Sweeney's garage will work with your insurance provider to make sure you back on the road as quickly as possible.