Pre and Post NCT Checks Only €50

Booking An Appointment Today
Request Pre and Post NCT Checks
Is your car due for an NCT and you're worried it won't pass? Heard a few strange noises or fear you'll need a few repairs? We all experience that heart-stopping moment as we wait to see if our vehicles are up to scratch, and with 50% of cars FAILING their first NCT test, it is no surprise that drivers want to do everything they can to pass.
| Services | Free pre Nct Check (What we check.) | €50.00 pre Nct Check (What we check.) | €90.00 pre Nct Check (What we check.) |
| --- | --- | --- | --- |
| | All checks are done on the floor | Car goes up on Ramp | Car goes up on ramp + petrol smoke test + diagnostic report |
| All lights & bulbs | | | |
| Light Lenses are good, no cracks or scratches | | | |
| Light Alignment | | | |
| Tyres tread debth, size , tyre pressure | | | |
| Remove Hubcaps, Check all wheel nuts are in place | | | |
| Door locks and windows work correct | | | |
| Front Window wipers, and sprayers are working | | | |
| Windscreen not scratched or cracked | | | |
| Brake and suspension visually | | | |
| Front suspension each joint manually | | | |
| Rear suspension each joint manually | | | |
| Front Brake disc measure | | | |
| Rear Brake disc measure | | | |
| Front brake pads measure | | | |
| Rear brake pads measure | | | |
| Check each cv boot | | | |
| Check each tie rod end | | | |
| Check brake flexible hoses | | | |
| Spare wheel & pressure | | | |
| Wheel alingment check visual | | | |
| | Under the bonnett | Under the bonnett | Under the bonnett |
| Coolant leak & Test freezing point | | | |
| Check for oil leaks and level | | | |
| Battery test & check terminals | | | |
| All belts, fan, powersteering, any other please note | | | |
| Power steering fluid | | | |
| Brake fluid | | | |
| | Inside the car | Inside the car | Inside the car |
| Brake and clutch peddles | | | |
| No wires from radio etc, hanging down | | | |
| No wires from radio etc, hanging down | | | |
| Handbrake check | | | |
| Spare wheel & pressure | | | |
| All seatbelts are clear, clean and buckled | | | |
| Diagnostic reports | | | |
| Complete a emmisions test ( Petrol Engine ) provide a report | | | |
| Complete a diagnostic test ( Provide a report ) | | | |
| Diptane Injector cleaner | | | |
Note for all our pre NCT checks; WHILE OUR CHECKS ARE COMPREHNSIVE WE DO NOT OFFER ANY GUARINTEE THAT YOUR CAR WILL PASS FIRST TIME, PLEASE RETURN WITH ANY FAILURE REPORT AND WE WILL WORK HARD TO MAKE ANY REPAIR AS QUICK AND REASNOBNLY PRICED AS POSSIBLE.
THAT'S SWEENEYS GARAGE PROMISE
Why choose Sweeney's Garage?
The good news is there is a way to improve your chances, and that is by booking Pre and Post NCT Checks at Sweeney's. This includes an in-depth vehicle and full underbody check, focussing particularly on the most common NCT failures. This can save you the stress and costs of failing and rebooking the NCT or risking fines, penalty points and higher insurance premiums for driving without a valid NCT certificate. It also allows you to get these problems fixed promptly and properly with a no-obligation quote. For just €50, you can get Pre and Post NCT Checks near you with expert mechanics at a garage with more than 20 years of experience.
Here at Sweeney's, we offer a range of services to help make sure your car is ready for the NCT. Please take advantage of our free 10 point check, which includes a quick check of all lights, tyres, your handbrake, suspension, battery and more. We also offer free car collections within 2km, no-obligation quotes and all our employees are experts in servicing cars of any age, make, model or engine.
For a more comprehensive check, we recommend our full pre-NCT service. This involves a more in-depth inspection and a full underbody check for your peace of mind. Our expert mechanics will do everything they can to ensure your car is ready to pass the NCT the first time round and will provide a no-obligation quote for any necessary repairs. This is the most affordable and convenient way for you to avoid failing your NCT and all the costs that come with it, so save yourself precious time and money by booking a pre-test service with Sweeney's Garage.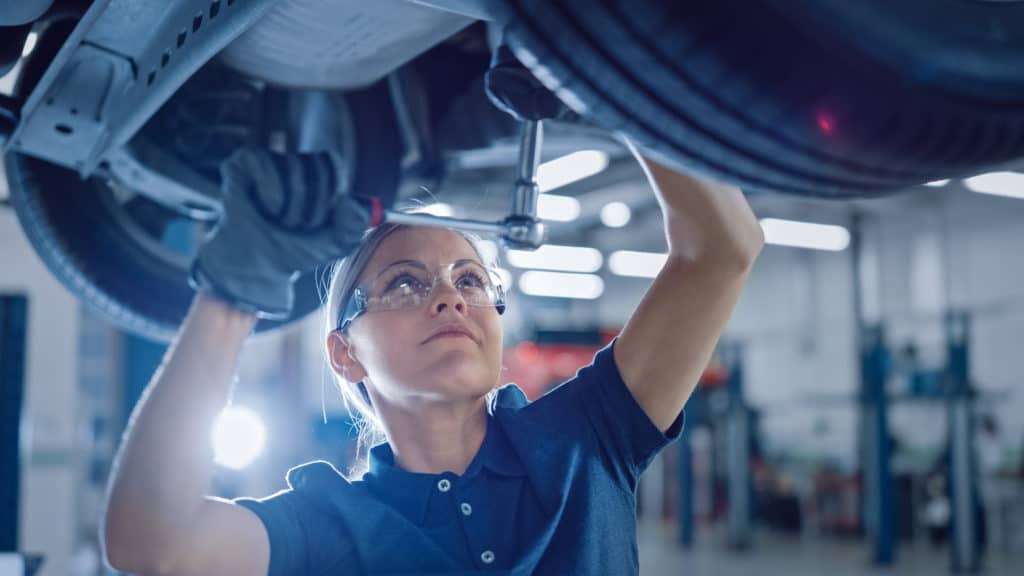 Book a Pre and Post NCT Checks
Let Sweeney's take the stress out of your NCT pre-test. Enquire now to set up an appointment for your pre-test or find out more about our services. Visit one of our garages or give us a call to arrange an appointment, or let us come to you with our
free collection service
.
Your car has adequate oil and water.
The boot is empty, and your vehicle is clear of all valuables and personal
belongings.
The vehicle is reasonably clean (especially the underbody).
The wheel hubcaps are removed (only in the case where wheel nuts are
not visible), and the tyres are inflated to the correct pressure.
The engine is in a fit state to be tested, e.g. cam belt/timing belt. You
may be asked to sign a disclaimer at the test centre.
All seat belts and clips are fully visible (including rear).
We also recommend that you have your lights checked and set before
the NCT.
Your Vehicle Registration Book, Registration Certificate or Licensing Certificate is with you when you arrive at the test centre.
You bring identification (driving licence) with you on the day of the test.
The person who brings the car for inspection brings their identification
with them (driving licence) as failure to provide the required
identification will result in the vehicle not being issued an NCT certificate
at the time of testing
You have your test fee of €55.00, plus any cancellation fee (if applicable)
payable by cash, laser card and all major credit cards (excluding American
Express).
Your vehicle is at a normal operating temperature before arriving at the
test centre for inspection
Your registration plates comply with current regulations.
How much does the NCT cost?
The fee for a full NCT test is €55, while the cost for an NCT re-test is €28 (both fees include VAT and may be subject to change). Any re-tests that don't require the use of test equipment are conducted free of charge. These free re-tests can cover various items, including a visual inspection to check whether faulty windscreen wipers have been replaced.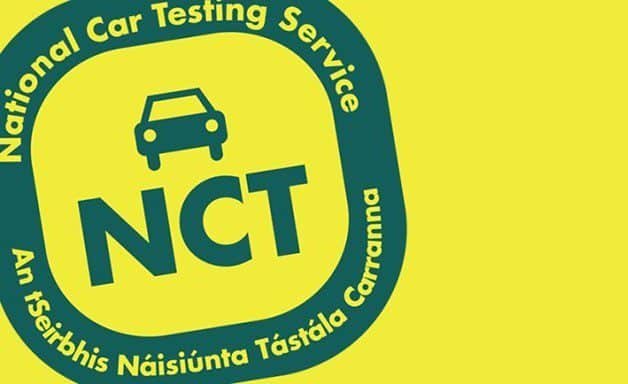 What is the NCT cancellation cost?
If you rearrange/cancel a confirmed NCT test appointment with notice less than five working days (Monday – Friday, day of the test is not included) or fail to show up for your NCT test, you will incur a cancellation fee of €22 for a full test and €11.50 for a re-test.

If you want to reschedule your NCT test appointment, you will be required to pay €55 for the test at the time you reschedule. If you then fail to show up or wish to cancel the appointment, you will be refunded the pre-paid amount minus the cancellation fee. Therefore, you will get a refund of €33. In the case of a re-test, a fee of €11.50 will be applied, and you will be refunded €16.50.
Where can I get my car tested?
There are 4 NCT locations Dublin-wide established solely for the purposes of car testing.
These locations include:
• NCT Centre Deansgrange
• NCT Centre Greenhills
• NCT Centre Northpoint ½
• NCT Centre Dublin 22
You can choose a centre that is nearest to you for convenience.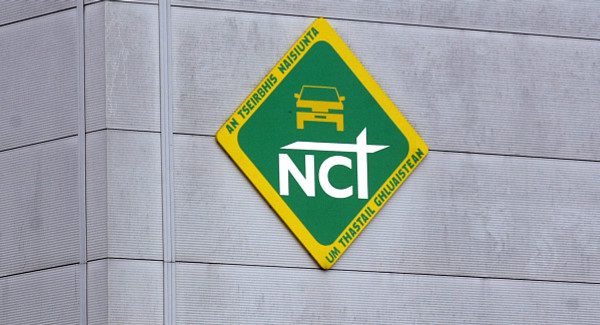 How do I make an NCT test appointment?
If your car is eligible for the NCT, you can schedule an appointment with us in the following ways:
If you have any questions/enquiries or need clarifications on your NCT test, email us at bookings@ncts.ie. We are very responsive and are happy to set up a time and date that is convenient for you.
If you're having a hard time booking online and need extra help, give us a call today on 01-4135992. Our skilled team is readily available to help you book your NCT test. Our phone number is open from 8 am to 8 pm (Monday – Thursday) and from 8 am to 6 pm on Friday for NCT booking, confirmations, cancellations and re-arrangements of appointments.
You can also book, confirm, cancel or reschedule your NCT test appointment via postal bookings. Just post it to:

The Booking Department
National Car Testing Service Ltd.
Citywest Business Campus, Lakedrive 3026, Naas Road, Dublin 24
Feel free to send any enquiries or questions and include your phone number.