12 Month Warranty

Free Inspection

Booking An Appointment Today
Book a Alloy Wheel Inspection
Alloy Wheel Repair Dublin
If a wheel is damaged too severely to be repaired, we can still provide you with another alternative, Alloy Wheel Repair.
Why replace a badly damaged wheel with a brand new one?
New Original wheels can easily cost upwards of €400 from the main dealer or aftermarket replacement.
Our Alloy Wheel Repair is the solution.
Some wheels need to be stripped down to the bare metal. With our process, we thoroughly clean the wheel and strip the finish back to bare aluminium. The damage is repaired using state of the art CNC technology.
The wheel is cleaned again and prepared for powder priming, painting and clear coating utilizing our paint adhesion technology.
Then we powder clear coat and oven-bake the wheel returning the finish to its OEM (factory) specifications. Some cracked severely bent, and Sweeneys Garage can still repair even broken wheels. These repairs also require welding and machining.
Unfortunately, some wheels are just not safe to repair or are completely destroyed upon impact. Not a problem, Sweeneys Garage has access to over 15,000 OEM wheels at great prices.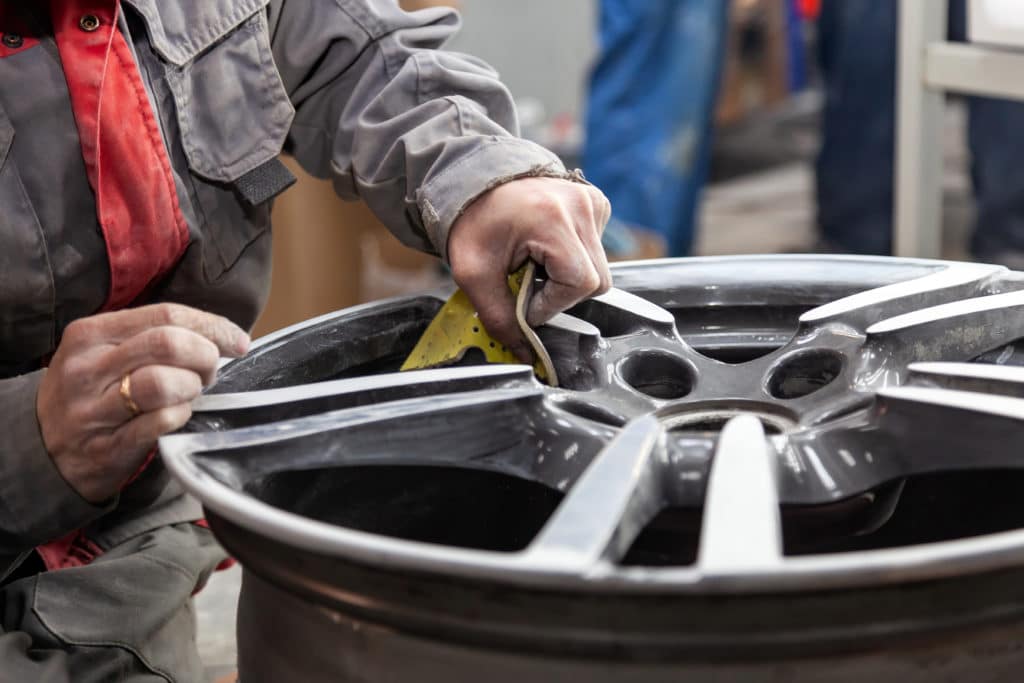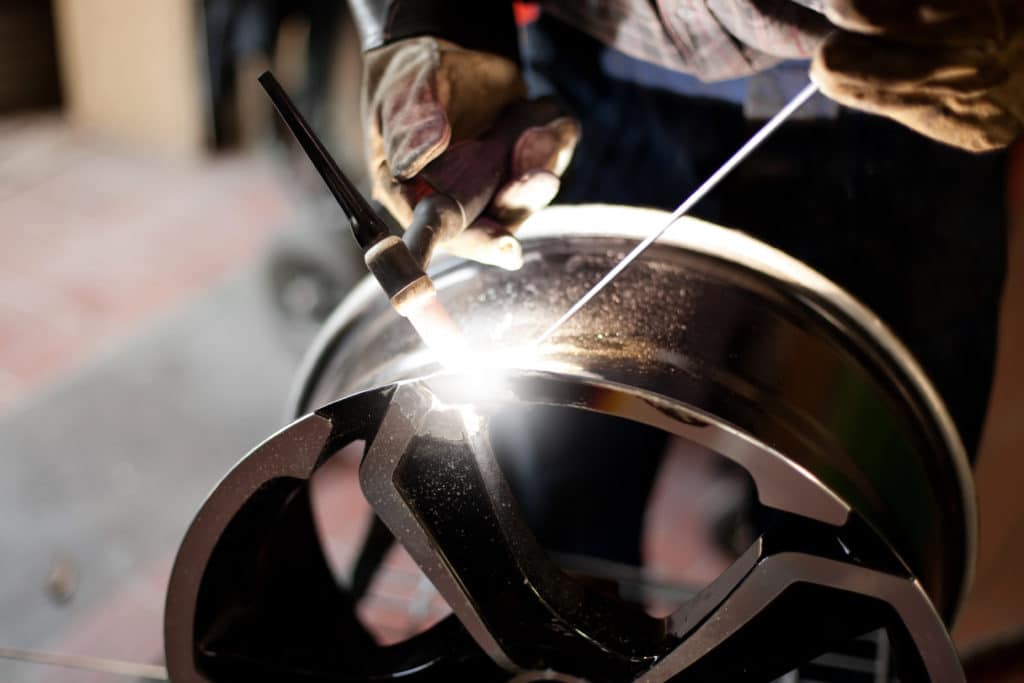 Bent or out-of-round wheels cause vibrations that can damage your vehicle's steering, suspension system and tyres. We have the solution! Vibrations, if left uncorrected, will lead to damaged tyres, as well as risk serious damage to both the steering and suspension systems of your vehicle. We use safe and effective techniques on our state of the art straightening system. This allows us to restore most bent wheels to near factory condition.